General address
Department of Forensic Medicine
Yonsei University College of Medicine
50-1 Yonsei-ro, Seodaemun-gu
Seoul 03722, Korea


forensic@yuhs.ac
-------------------------------------------------------------------------------------------------------------------------

Prof. Kyoung-Jin Shin
221 College of Medicine Building
Tel: +82-2-2228-2481
Fax: +82-2-362-0860


kjshin@yuhs.ac
-------------------------------------------------------------------------------------------------------------------------

Coming to see us?

This is how to get to the Yonsei University Medical Center (Severance Hospital).
College of Medicine building is on the eastern edge of Yonsei University Medical Center, just passing the main entrance. Our lab is located on the north end of the second floor.
Campus Map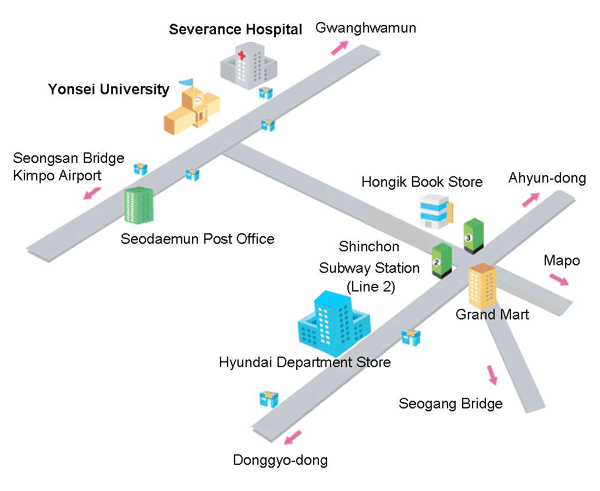 If you're planning on driving, be aware that there is very little parking around the Yonsei University Health System and the Yonsei University campus.
Taking the subway is also an option. If you decide to take subway line 2, get off at the Sinchon station and walk up the main street towards Yonsei University.